Details

Category: САВЕТИ И ОПИСИ
Published on Tuesday, 13 January 2009 21:55
Hits: 6653
Evo da ja zapocnem ovu interesantnu temu , mozda ce pomoci ljudima koji jos nisu sigurni da to sami rade a i drugima 
Da pocnem sa Menjanjem Ulja u menjacu. vazi sa sve 2 taktne motore a i kod 4 taknih nebih trebalo da bude puno drgacije.
Ulje se manja posle svake sezone ili zimi ali zimi se mora voditi racuna zbog niskih temparatura (kosistencija ulja se menja)


Danas danju postoji paleta razlicitih ulja za menjace vanbrodkih motora, najvise upotrebljivano ulje je SAE 90 sa GL4 ili5 Specifikacijom to vam nudi npr. Motul, Fuchs, Shell,Castrol i.td. i tu nemoze nista da se pogresi ako se upotrebi.

Pre pocetka rada treba saznati koja kolicina ulja je potrebana za vas motor, da bi ste to sve pripremili.

Za primere cu uzeti vise razlicitih motora radi bolje zarumljivosti.

Evo nekoliko Primera u slikama: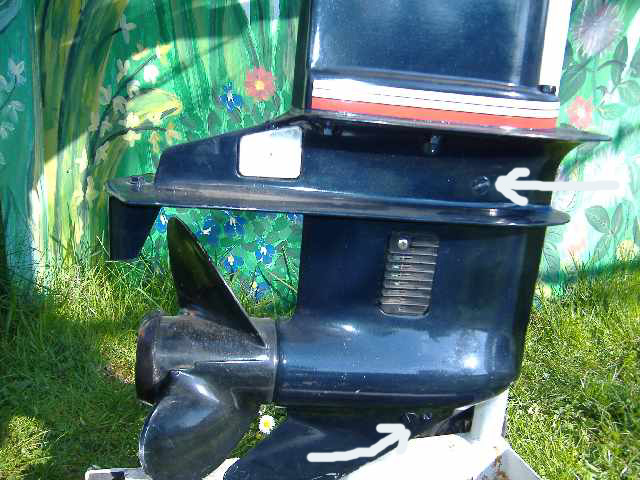 1. korak.
-Odpustite prvo dolnji saraf i podmtnite neku posudu ispod gde bi isteklo ulje.
- ulje ce poceti polako da curi zato sto je mejac jos pod podpritiskom, da bih sklonili podpritisam odvrnite i gornji saraf za ulje , u tom momentu ce da pocne ulje da tece snaznije i brze.
- Pustite da ulje istece celokupno to znaci treba vremena pogotovo ako su temparature ispod 6 stepeni (15 min cekanja su normalno)
- nemenjati ulje na temparaturama ispod +5 stepen
 2. korak

Mozete ako ste kupili vise ulja nego sto vam treba da (isperete) menjac sa novim uljem , znaci sipate ODOZGO malo ulja i cekate opet dok neistekne da bih ponelo svu prljavstinu starog ulja. -- taj korak mozete ali nemorate da radite--\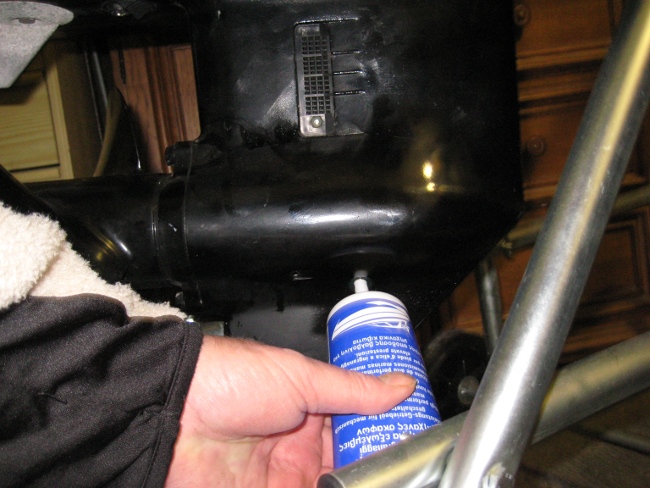 Sipanje novog ulja:
- morate da pazite da budu obadva sarafa gore i dole otvorena. pogledajte slike.
- u DOLJNJU rupu pocnite da sipate(ubrizgavate) novo ulje , tu ima vise nacina u sparava za to, ali ja cu da demonstriram samo jednu na slikama ( sipanje iz TUBE ). A najbolje su i najlakse specijalne pumpice za ulje (slika)

- Sipanje ulja je zavrseno kad na gornjem sarafu pocne da izlazi ulje
- zatvorite prvo GORNJI saraf da bih se stvorio podpritisat u lezaju i da kad odklonite tubu sa uljem dole neizadje puno ulja
- zatvorite ubrzo i DOLNJI saraf.
ZA YAMAHA MOTORE: Mora pumpica ili nesto drugo, posto su kod njih rupice za ulje prvise male za tubu. Ja sam napravio od spendera za Tcni Sapun i dodao slauhove na usisavajucu stranu koja pase u rupu Yamahe.

Eto i ako to sve mozda komplikovano zvuci 
ali nije.

Do iduce Inspekcije