Sviđa Vam se vest ? Objavite je na nekim od servisa ispod...
Details

Category: САВЕТИ И ОПИСИ
Published on Sunday, 18 January 2009 13:13
Hits: 7583
Tipovi vezivanja plovnih objekata


Splavovi

U zavisnosti od konfiguracije obale i inteziteta rečnog toka kao i rečnih nanosa birate tip veza. Kod reka, posebno na zavojima, postoje dva tipa neuredjenih obala, konkavna i konveksna. Razlikuju se po tome sto konkavna izgleda kao odsečena, gde pri srednjem vodostaju, postoji odredjena dubina uz samu obalu, dok je druga, konveksna,  "blaga", tj. linearno ide u visinu formirajući mali pad. Treći tip su uredjene obale, betonirani nasipi iz jednog ili više nivoa, kaskada.
Kod konveksnih obala stvar je jednostavna, postoji samo jedan tip vezivanja splava, dva veza na obali i dva na sidru tako da splav izgleda kao razapet. Vrlo je bitno da postoji i nizvodno sidro kako splav ne bi krenuo uzvodno prilikom košave. Kod ovakvih obala, most na splavu služi isključivo za vezu sa obalom, obično je dugačak, pravljen iz segmenata na burćima ili pontonima. Kako vodostaj raste tako svaki segment za sebe počinje da pluta.


Konkavna obala kao i urejdena obala pružaju više mogućnosti vlasniku splava. Koji tip veza upotrebiti zavisi opet od karakteristika date lokacije, potreba i angažovanosti vlasnika kao i od materijalnih mogućmosti.

Prvi tip predstavlja vez kao što smo opisali u slučaju konveksne obale. To je i najčešće zastupljen vez kod nas. Učestalost održavanja ovakvog veza je osrednji, što znači da pri manjim promenama vodostaja nije potrebno dotezati ili popuštati alate, dok je pri naglim promenama neophodno. U suprotnom dolazi do pucanja sajli, kanapa, bitvi, što je takodje čest slučaj kod nas. Sve u svemu ovaj tip vezivanja se pokazao kao solidan, zbog svoje jednostavnosti i niske cene. Za vez na obali se često koristi obližnje drvo mada je bitva za nijansu skuplje ali mnogo bolje rešenje koje je takodje trajno. Veoma je bitno da se za druga dva veza izaberu odgovarajuća i jaka sidra.

Drugi tip je zamena sidara šorpanjima. Mnogo bolje rešenje, gde to uslovi omogućavaju, posebno u zonama gde voda i vetrovi nanose granje i stabla jer se tako izbegava mršenje grana i ostalog otpada za vezove sidara. Takodje se oslobadjate brige da li sidro ore i da li će izdržati nalete stabala, visoku vodu... Ova tip je moguće primeniti samo tamo gde je obala čvrsta odnosno uredjena i na neuredjenioj kamenitoj ili izuzetno tvrdoj obali. Za neuredjene zemljane obale, gde je podloga zadovoljavajuće tvrda, na krajevima šorpanja se postavljaju široki nastavci, ploče kako bi se povećaola površina kontakta sa obalom i sprečilo ukopavanje. U slučajevima kada se unapred planira postavljanje splava na odredjenu lokaciju, može se iskoristiti most kao jedan šorpanj ili kao treći (distancer) ukoliko je most na sredini. Most mora biti samonoseći i izuzetno čvrsto gradjen. Cena ovako izgradjenog tipa vezivanja je ista ili za nijansu viša u odnosu na prethodni. Interval održavanja veza je takodje srednji. Postoji mogućnost izrade klizećeg mosta na šinama.

Treći tip, slabo zastupljen kod naših splavara je sistem šorpanja na zglobovima. Uslovi su da postoji odredjena dubina i pri niskom vodostaju kako splav ne bi ostao na suvom jer ga je skoro nemoguće povući ka vodi, čak se dešava da kako vodostaj opada, splav prilazi obali. Prednost ovakvog veza je sto nikakvo održavanje veza nije potrebno, splav se sam podešava prema promeni vodostaja. Cena izrade ovakvog sistema šorpanja je nešto viša jer se za izradu koriste dosta čvršći materijali u odnosu na obične šorpanje posebno kod izrade zglobova kako bi izdržali veliku vodu i nalete košave. Ne preporučuje se upotreba na mestima gde su konstanti veliki nanosi kabastog rečnog otpada (stabla i granje) kao i na spoljnim obalama zavoja rečnog toka jer se matica reke prenosi na tu ivicu krivine.

Četvrti tip veza je postavljanje splava sa šipovima. Najskuplji od svih i vrlo slabo primenjen kod nas, dok u svetu on predstavlja osnovni tip veza splava, marina i bilo kog stacionarnog plovnog objekta. Princip postavljana je da se šipovi mehanički pobodu u dno reke sa četiri strane, odmah uz sam splav. Na splavu se naprave klizači u obliku obruča koji se montiraju oko šipa a drugim krajem su čvrsto vezani za splav tako da on prilikom promene vodostaja klizi po šipovima. Sa takvim sistemom održavanje je ravno nuli. Kod nas je svega par splavova  opremljeno šipovima uključujući i bazu rečne policije Beograd.
---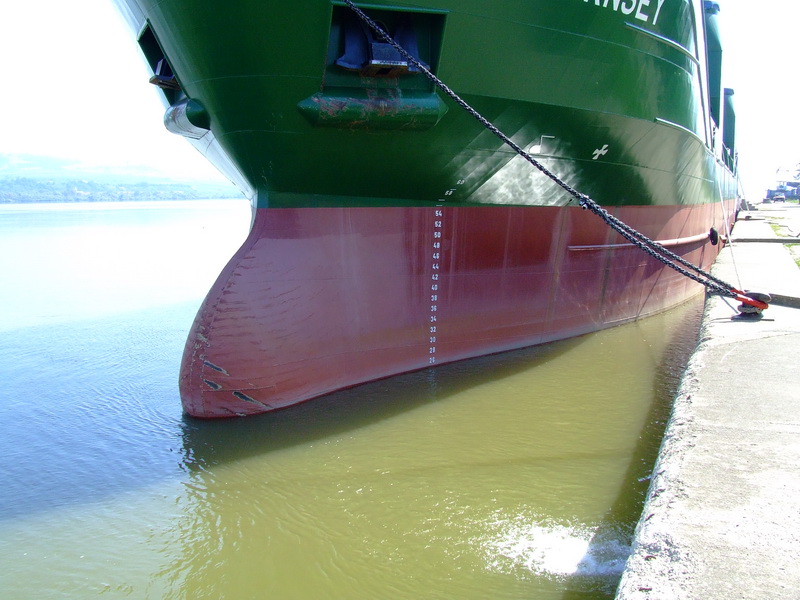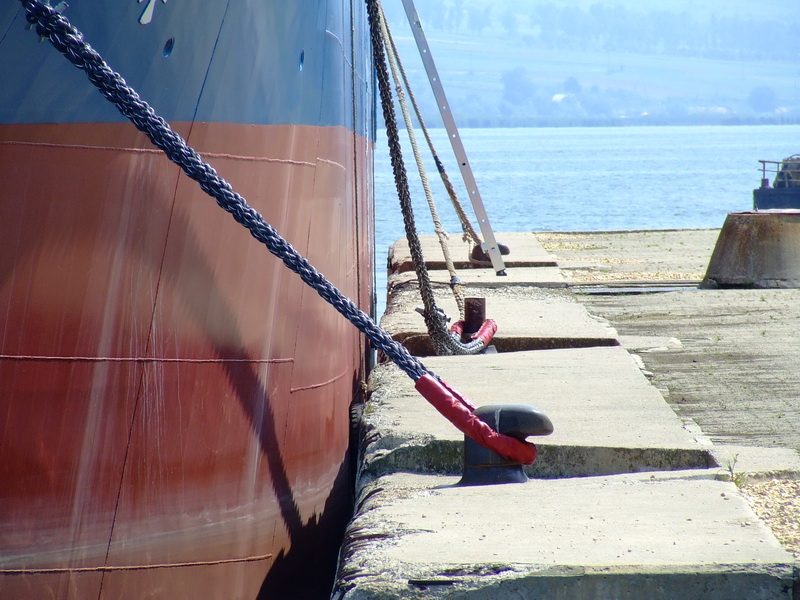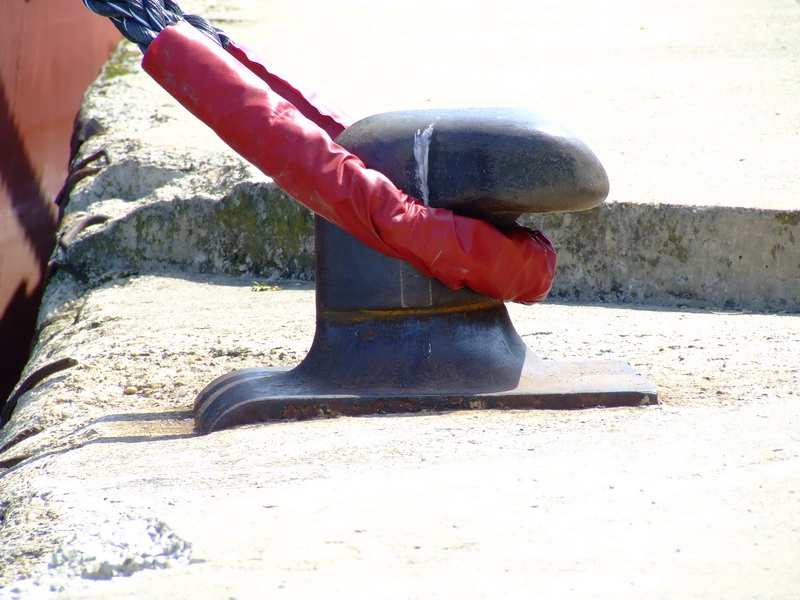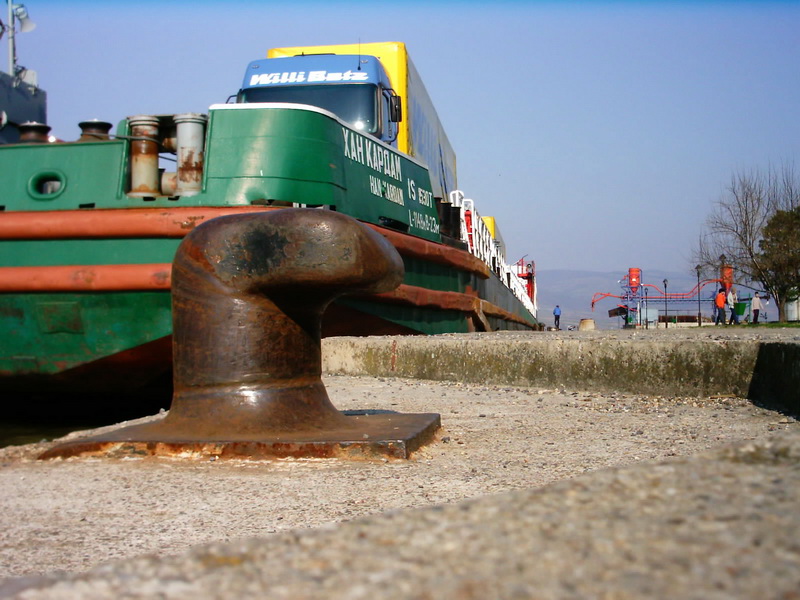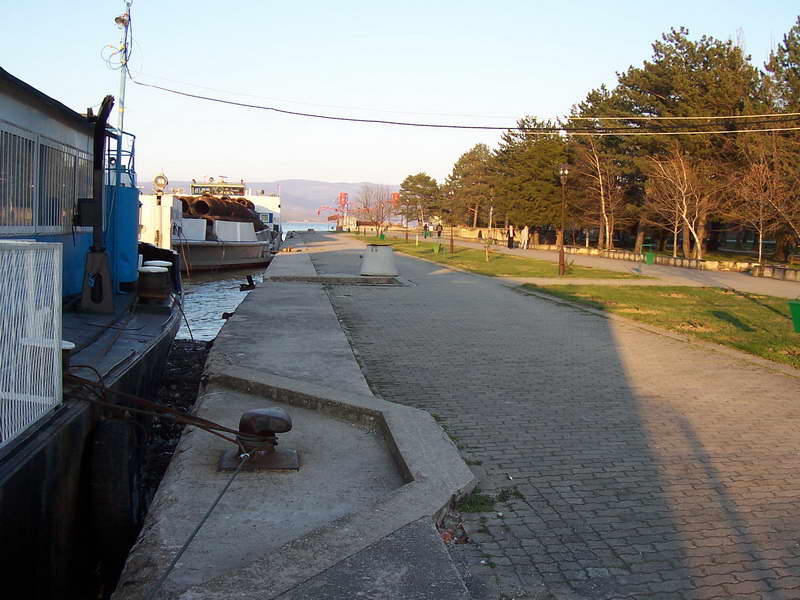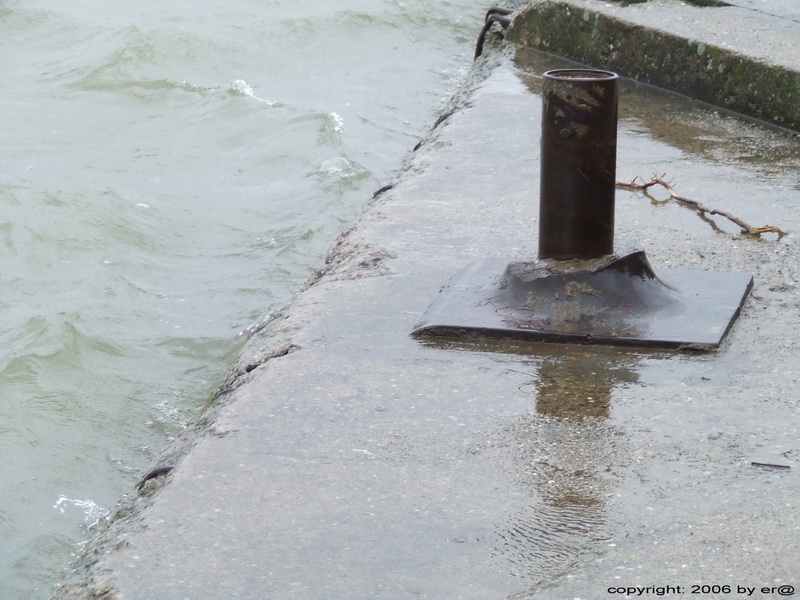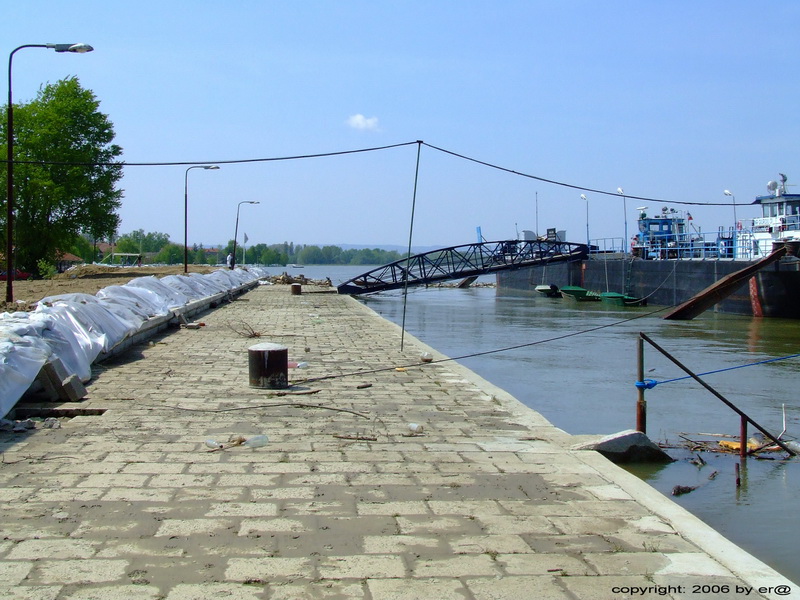 Evo i par primera:
Zamena sidara šorpanjima,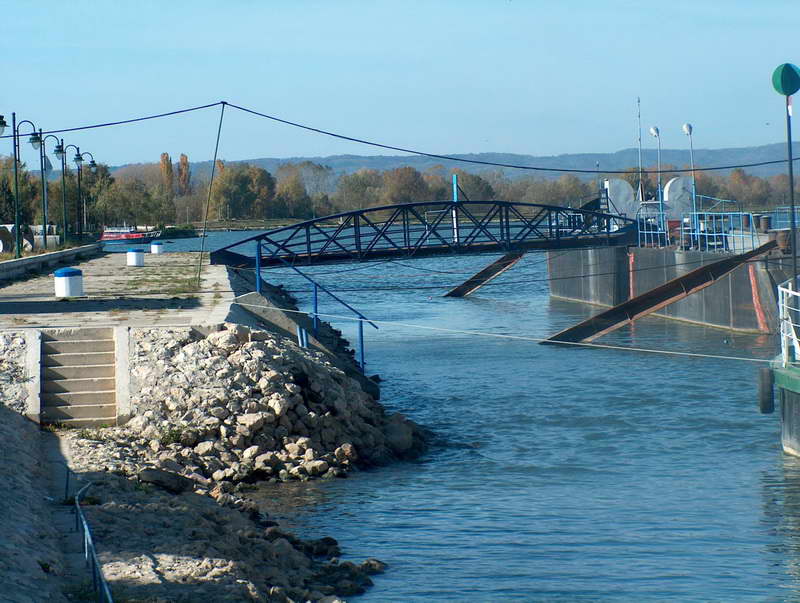 Slabo zastupljen tip kod naših splavara je sistem šorpanja na zglobovima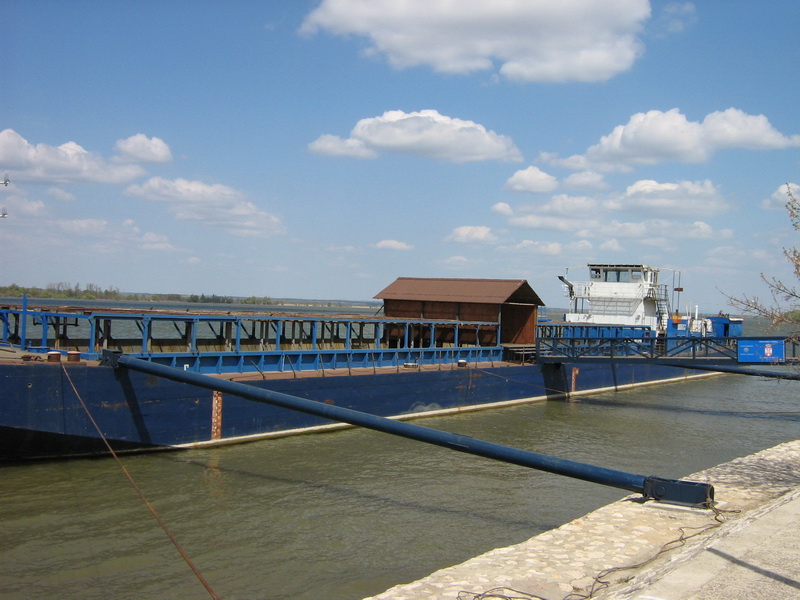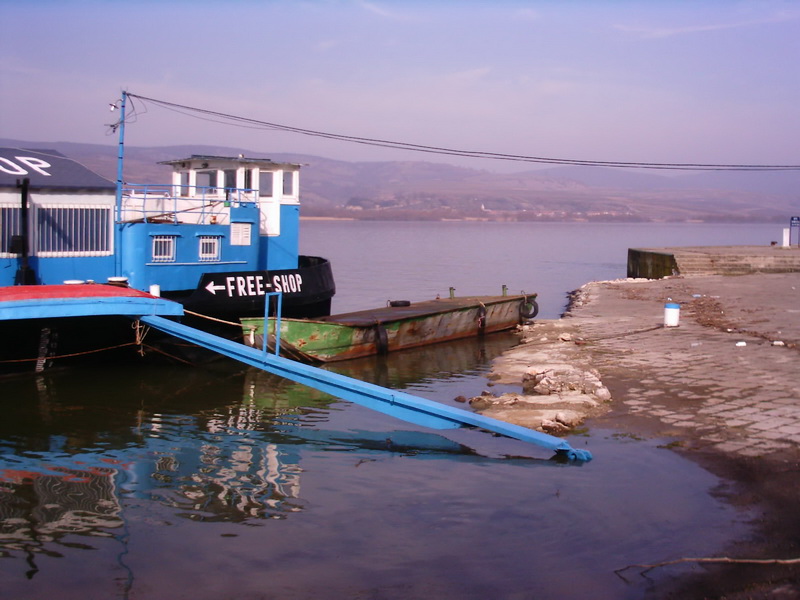 Veza je postavljanje splava sa šipovima. Najskuplji od svih i vrlo slabo primenjen kod nas,
dok u svetu on predstavlja osnovni tip veza splava.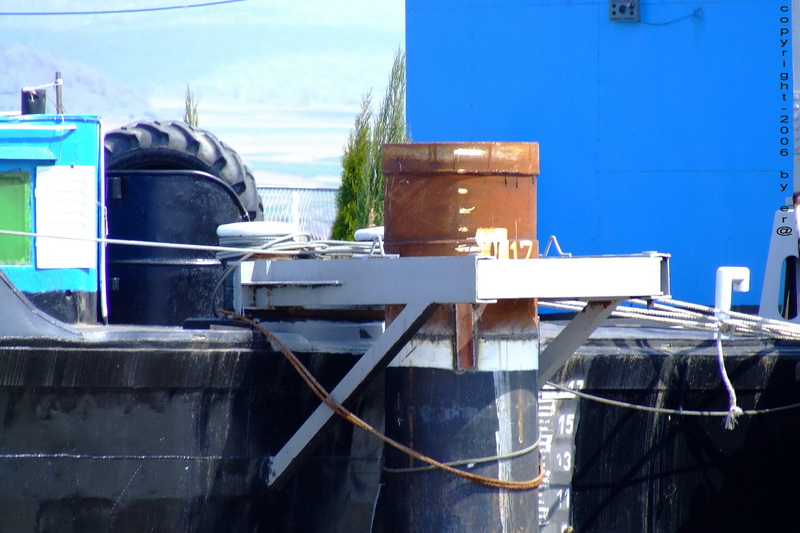 BITVE NA OBALI , Neke od tehnika vezivanja i Alati za vezivanje. 
---